We are going in to our fourth year of making Visual Flag Systems and we have come a long way with our Visual Flag Systems.
Starting in 2018 Iracingiflag was born and we started making iflags and Digital Pitboards for the sim iRacing.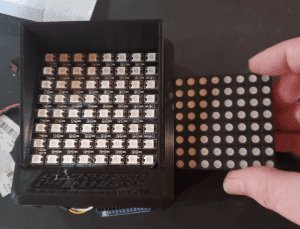 Our old Iflags were made from older Uno boards and LED Matrix screens and we used a free source program called iflag (By Peter Vostrel) to power the iflags we made.
If you shop around today, that is what you will find from other venders, they are still using older hardware on the iflags they make and sale. I will also add, when we started making iflags, not too many other venders were making them until Iracingiflag came on to the market and many started to copy our designs and sold them for a higher cost, (Copies of our product) and use cheap parts.
In the picture above, you can see our new LED display (Left) and the older style LED system (Right) The older iflags also required you to download a lot of drivers before you could install the system on your computer.
Two years ago, we started looking at updating the systems we made due to the fact the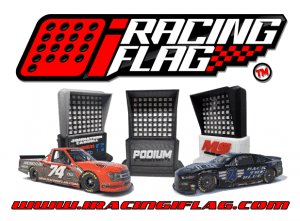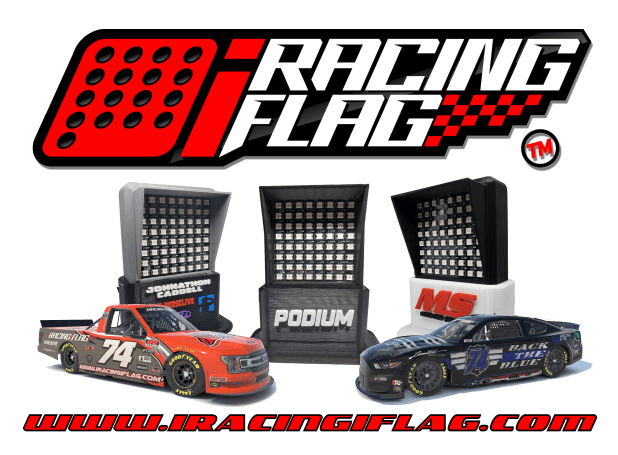 Matrix boards were hard to find and only one vender currently makes them.
Our current Visual Flag Systems are bigger, the LED we use are the best on the market and we updated all the hardware in our systems to make them more stable and much easier to setup and use.
We also came up with our own firmware that powers our Visual Flag System that requires no drivers to download and install. All you have to do is download the Iracingiflag Visual Flag System software, plug in your Flag System and run the software and that's it!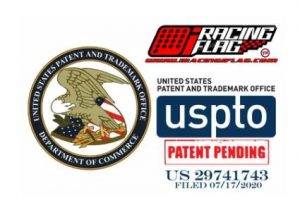 In 2019 we filed for our first Provisional patent with the United States Patent Office and in 2020 we filed for our Design patent. (App# 29/741,743)
We did this to help product our product from others that copy the product we make and sale it to others without giving anything back to the community. If you are making money from divers or Sim racing applications, then it's only right to help that community grow and that's what Iracingiflag does. We did this not only to protect us but also to protect our customers and others in the community from getting a product that was misleading you to think you had a product from Iracingiflag.
We take great pride in the products we sale and we also take our relationships we have with our customers to heart as well. We know our customers make Iracingiflag and we would not be here today without our customers.
Unlike other venders, our support for our customer never ends when you pay your hard-earned money for our products. We will always be here if you need us and that is why we have a perfect rating in customer service.
Again, I want to thank you for taking the time to read about Iraciniglag and I also hope you will become a customer of our company/family.
Our Customers ARE Iracingiflag!
Jeff Brown
Owner, Iracingiflag