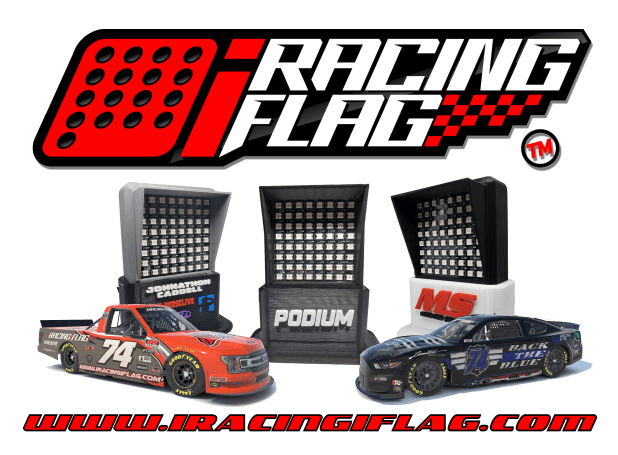 WHAT SEPARATES US FROM THE REST?
Custom Built
No Drivers to Install
Customizable
Adjustable Lightning / Brightness
Customer Benefits with other organizations
Shipping available worldwide
WSLED Panel
WSLED Intelligent Control Circuit and RGB Chip
Many Accessories Available
Biggest iFlag on the Market ( 4 W x 4 5/16 H x 1 3/8 L)
WHAT? THERE'S MORE?
Don't think that the iFlag is the only piece of sweet equipment that we have for sale. We also have a line of Digital Pitboards.  These pitboards will tell you everything from session times, fuel milage, track information and more.
We offer both the Digital Pitboard and the iFlag together in one package for $105, of you can buy them separately. Like the iFlag, the Pitboards come in three different packages from standard to full.
LEARN MORE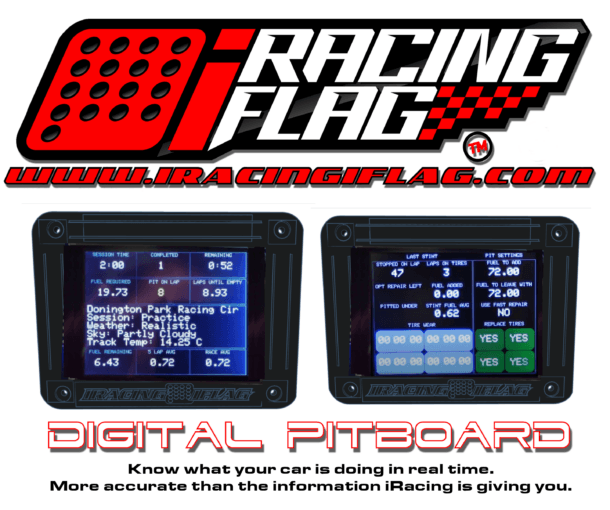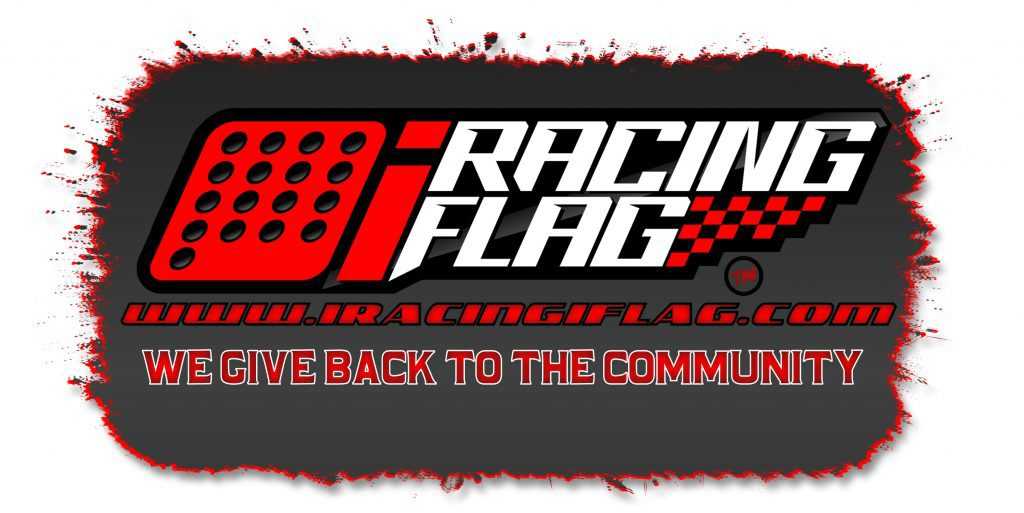 When you buy a product from IracingIflag, 70% of what we make goes back in to the Iracing Community by us sponsoring drivers, race teams, painters, broadcasters, races events, and charity events. You support us, we support you! It's the right thing to do.
If your product says "IracingIflag" on it, you know you are supporting the community, not a person or company filling up a bank account. –
Jeff Brown
Owner of IracingIflag