Remote Desktop Software

Go to the following website and download the remote desktop software so I can remote in to your computer. Click on DOWNLOAD FREE.
Free Remote Assistance Software | MSP360™ (CloudBerry)
Scroll down on the main page until you see the following. (Image below)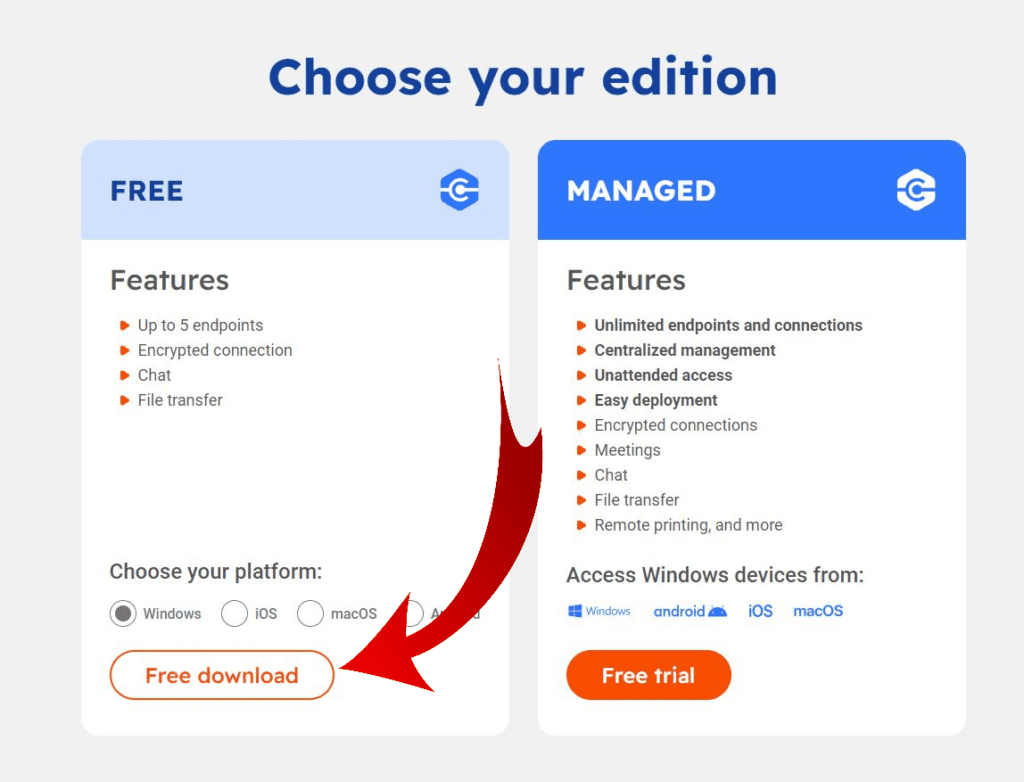 Download Remote Desktop Quick Support
Once on the page, scroll down till you see "DOWNLOAD REMOTE DESKTOP QUICK SUPPORT" Lite Client and click on "DOWNLOAD" and save to your computer. Take note on where you save the file.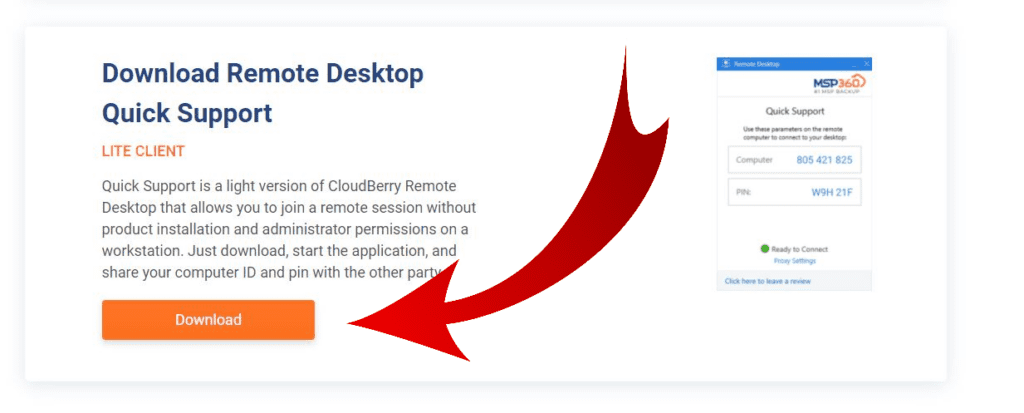 Installing Software
Once the file is on your computer. The icon should look like the below picture. Double click on the icon and the software will be installed.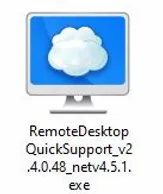 Remote Desktop Menu
After the software installed, make sure you click on the TOP computer screen icon with the "down arrow" in it. That should bring you to a screen where it will give you a COMPUTER ID and PIN number. I will need that information to log on to your computer.
Call Me
When you have the information, give me a call at: 515-207-9305
We can also us TeamSpeak or Discord to talk if needed.
The important thing is that we are talking with each other when I am on your computer. Not only so you can learn how to install the product but I also like to answer any questions you may have as I am installing your product.

PRIVACY POLICY, REMOTE LOGIN, AND SUPPORT POLICY
IracingIflag does not keep computer id's or pin's after the support session is done and we suggest you uninstall the software after we are done working on your product. If we need to connect to your computer again, then you will just need to follow the steps taken above to install the software again.

IracingIflag will only open the files we have installed on your computer. We will also look in device manager so we know what com ports your computer has assigned our product to. We need that information in order to setup our products.

We may also transfer files to your computer that our product take in order for them to run. Such as iFlag, IracingPitBoard, iRacingManager, or files we need in order to re-program your product if needed.

RELEASE & INDEMNITY AGREEMENT: I authorize IracingIflag technician(s) to perform service work on my computer. I understand that IracingIflag technicians are not an authorized service provider. I furthermore understand that IracingIflag is a service center for IracingIflag products. I agree to release, indemnify and hold harmless IracingIflag from liability for any claims for damages of any kind that may arise from services performed on my computer, even if caused by negligence of IracingIflag and/or its agents. I understand that IracingIflag is not responsible for any data loss that may occur as a result of service work performed on my computer.

Buy you buying a "FULL PACKAGE" product from IracingIflag, you have agreed to these terms or by paying the install or support fee, you have also agreed to these terms.